Broker / Consulting Services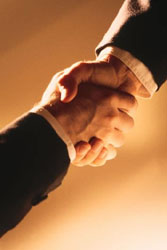 Nittany Brokerage takes an active "Hands On" approach when providing Brokerage or Consulting services. We embrace the role of a fiduciary while acting in your best intrest.
Our dedicated licensed Insurance Professionals act as the direct liason between your Business and the Insurance Companies or Agencies. We partner with you to evaluate all your Insurance and Benefit needs.
Our TEAM of service professionals do all the legwork from beginning to end: Collecting data, gathering quotes, sorting illustrations, and organizing the final process from multiple Insurance and Investment carriers to assure you are getting the right price for the right coverage.
We know your business matters to you!
That is why insurance and investment costs and coverages matter to us!
Securities offered through Securities America, Inc., Member FINRA/SIPC. Advisory Services offered through Securities America Advisors, Inc.
Nittany Brokerage Services, Inc., Nittany Insurance Agents, Inc., Nittany Closing Company LLC, third party referral companies & Securities America are separate entities.
Insurance services and products offered through Nittany Insurance Agents and many fine carriers.
Title services offered through Nittany Closing. Tax, legal and mortgage services offered through third party referral sources.
Securities America nor its representatives offer tax, legal or mortgage services.
Products and services offered by only those with appropriate licensing and registration.